This particular evening had 4 Mantic based games on, and the usual mix of games
Three Kings of War games. A lot of these Armies are WIP at the moment, as we are commencing a league later in the year and everyone is fine tuning their armies in a series of practise games. ATM the moment we have sixteen players. I will probably have four small leagues of four players, then onto a knockout phase.
Goblins vs Kingdoms of Men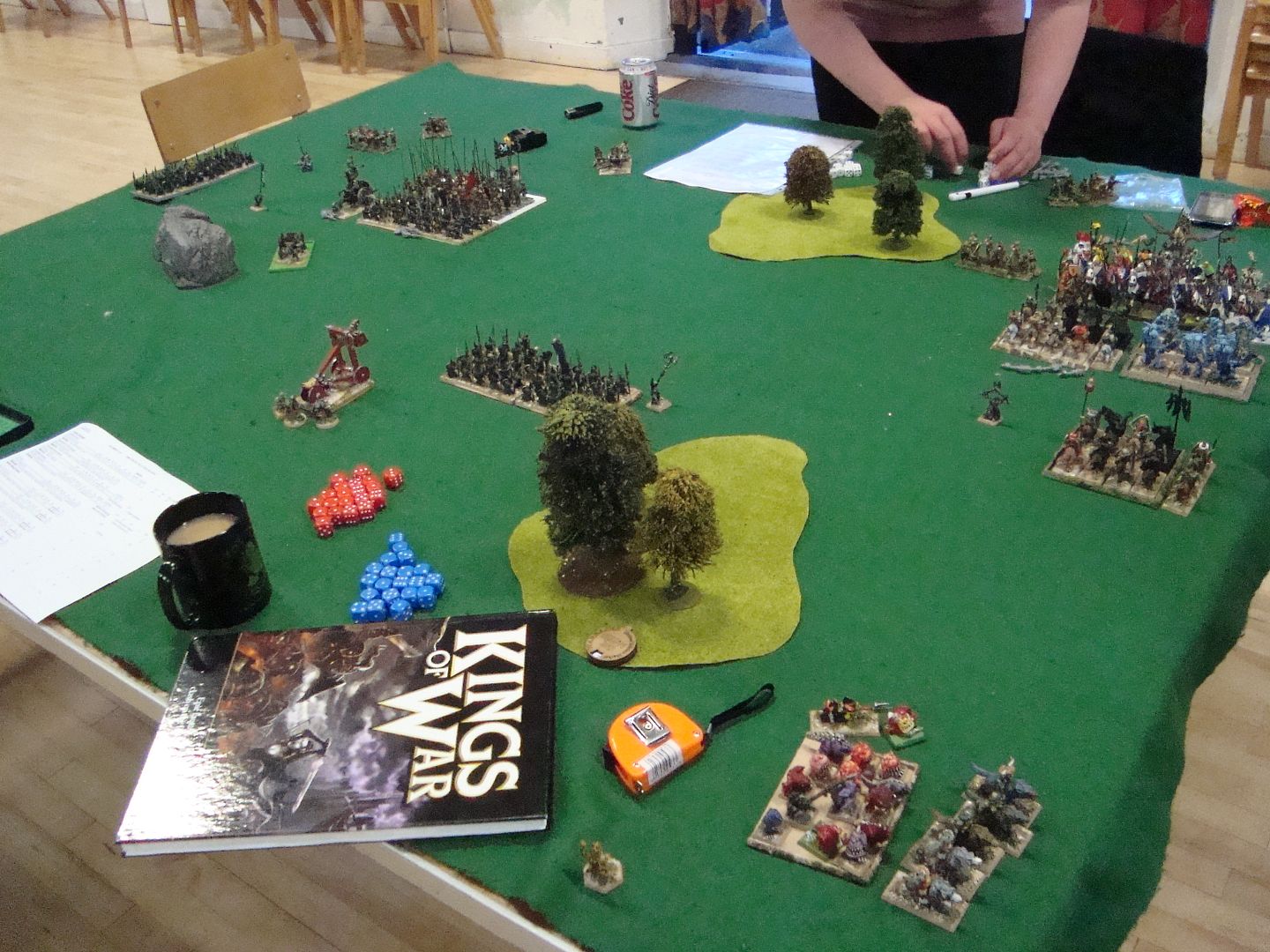 The Big Clash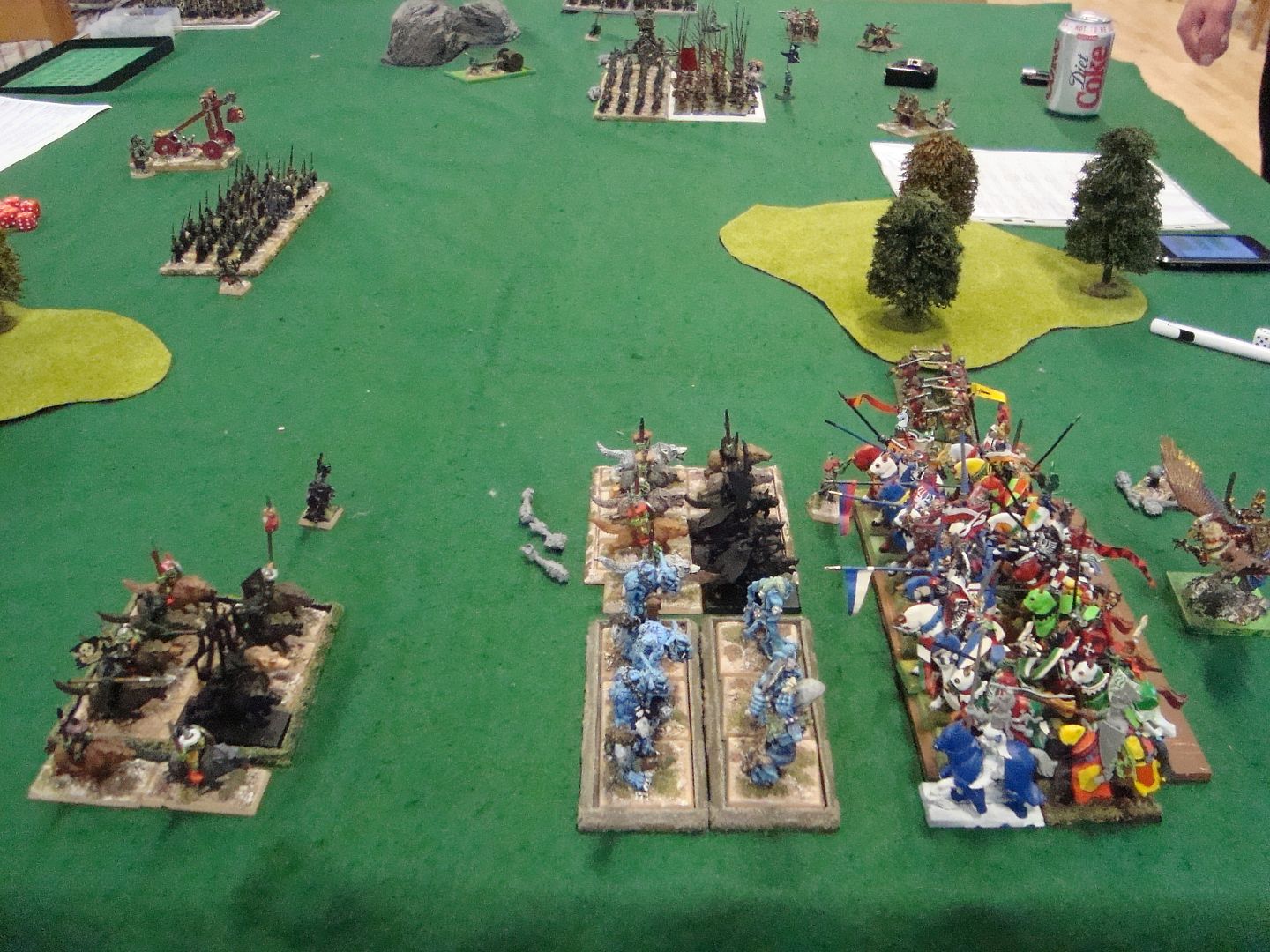 Orcs vs Undead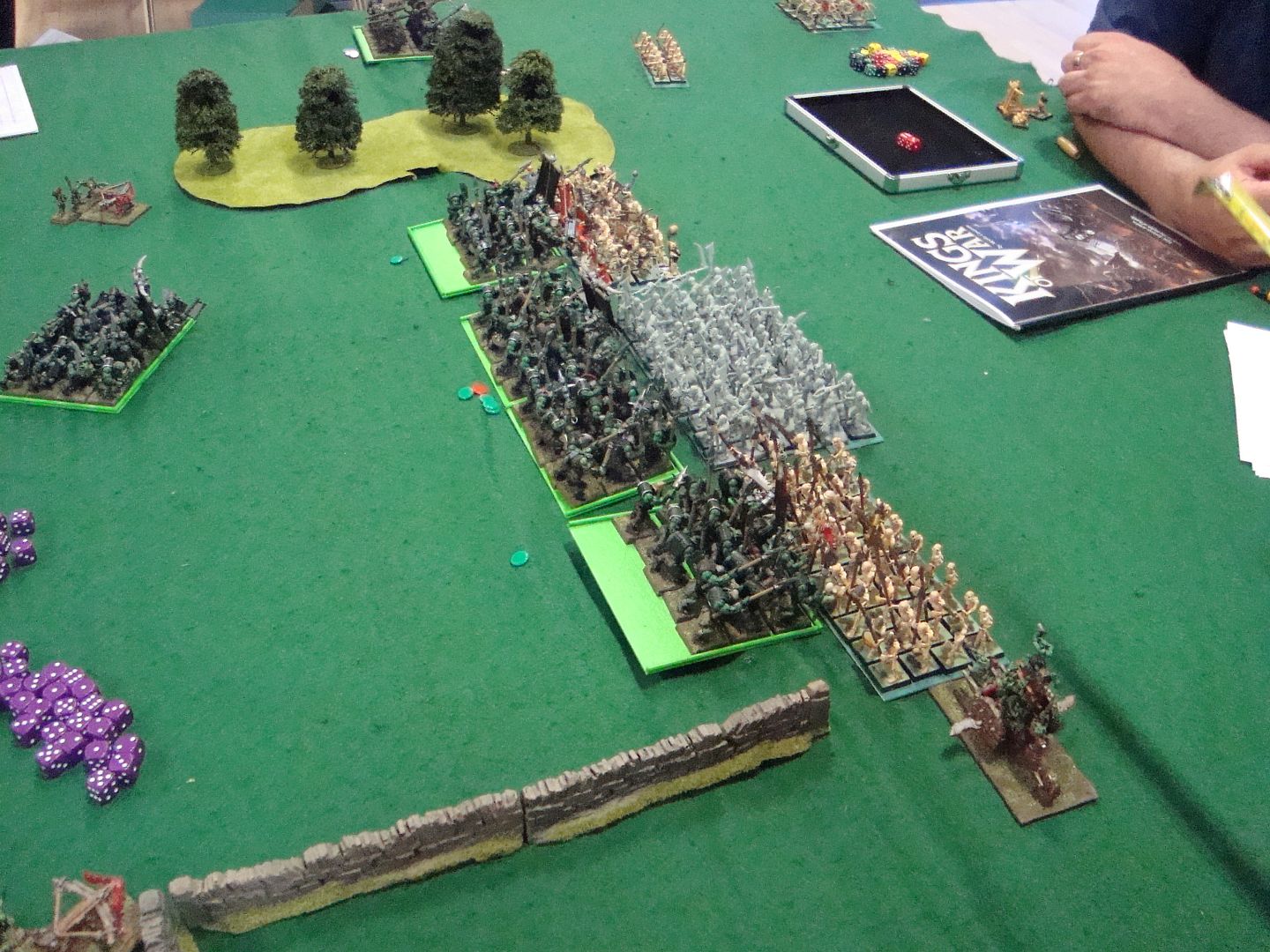 Kingdom of Men vs Dwarves
Dreadball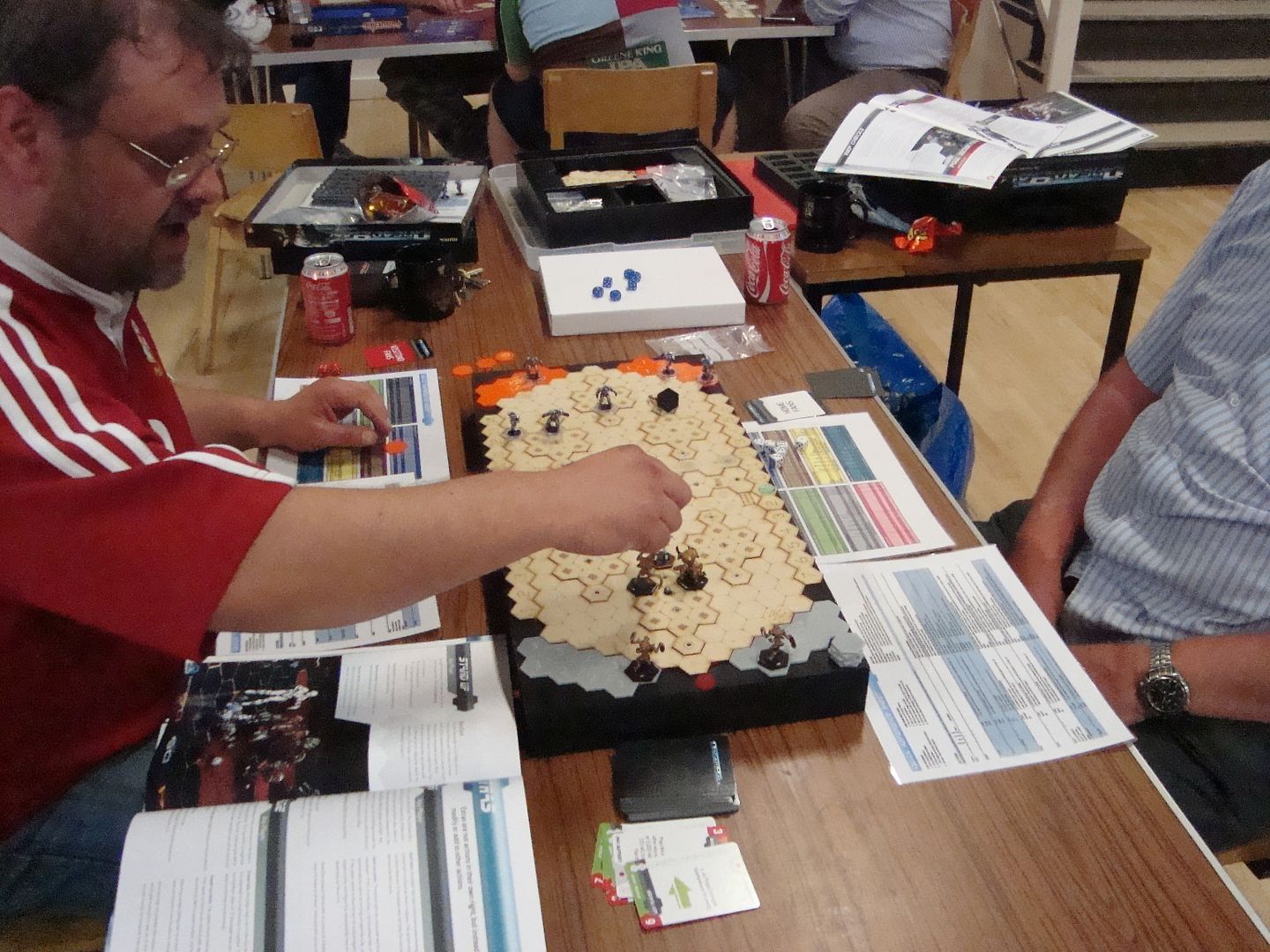 Bolt Action "training game"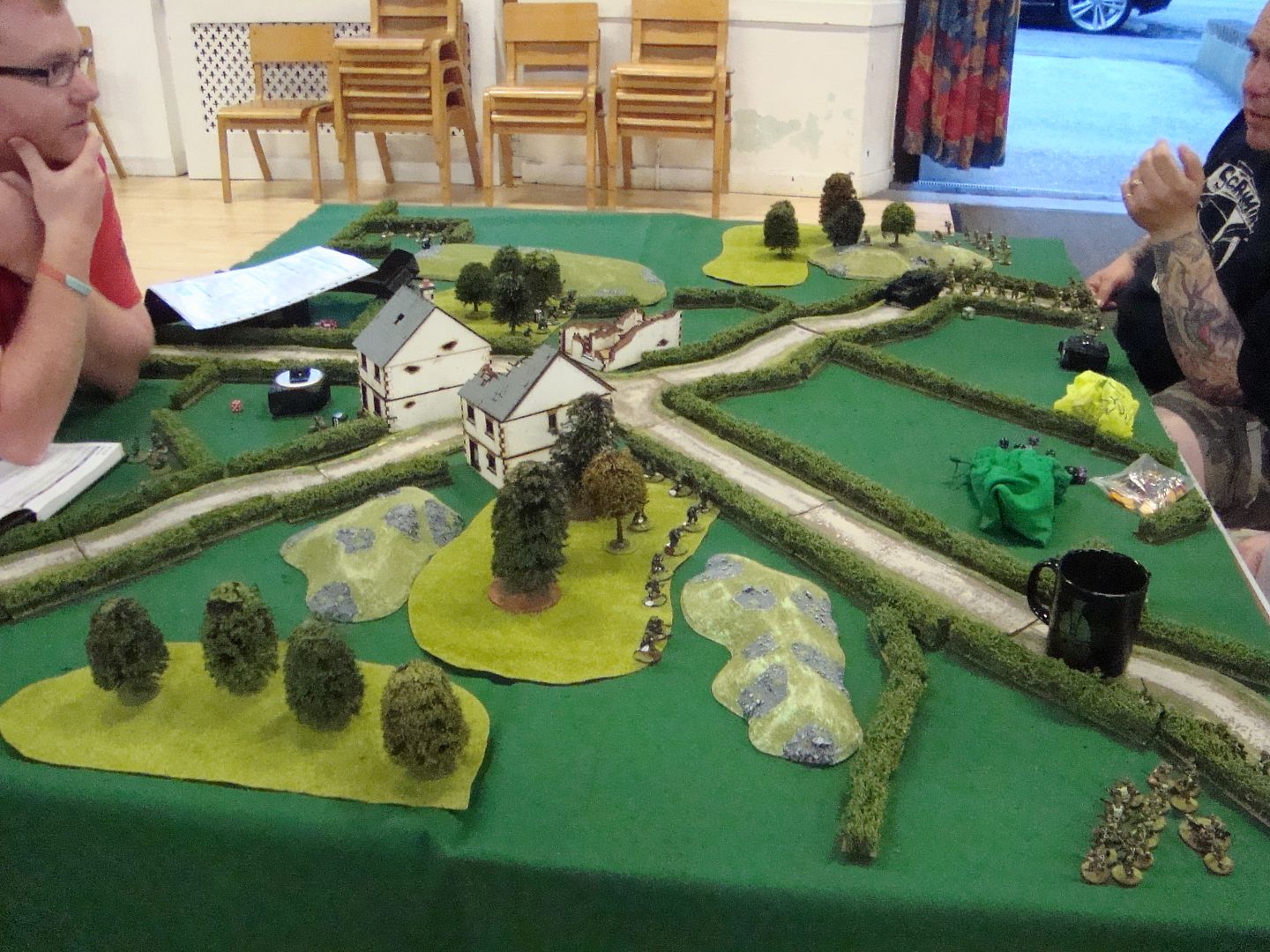 A board game
40K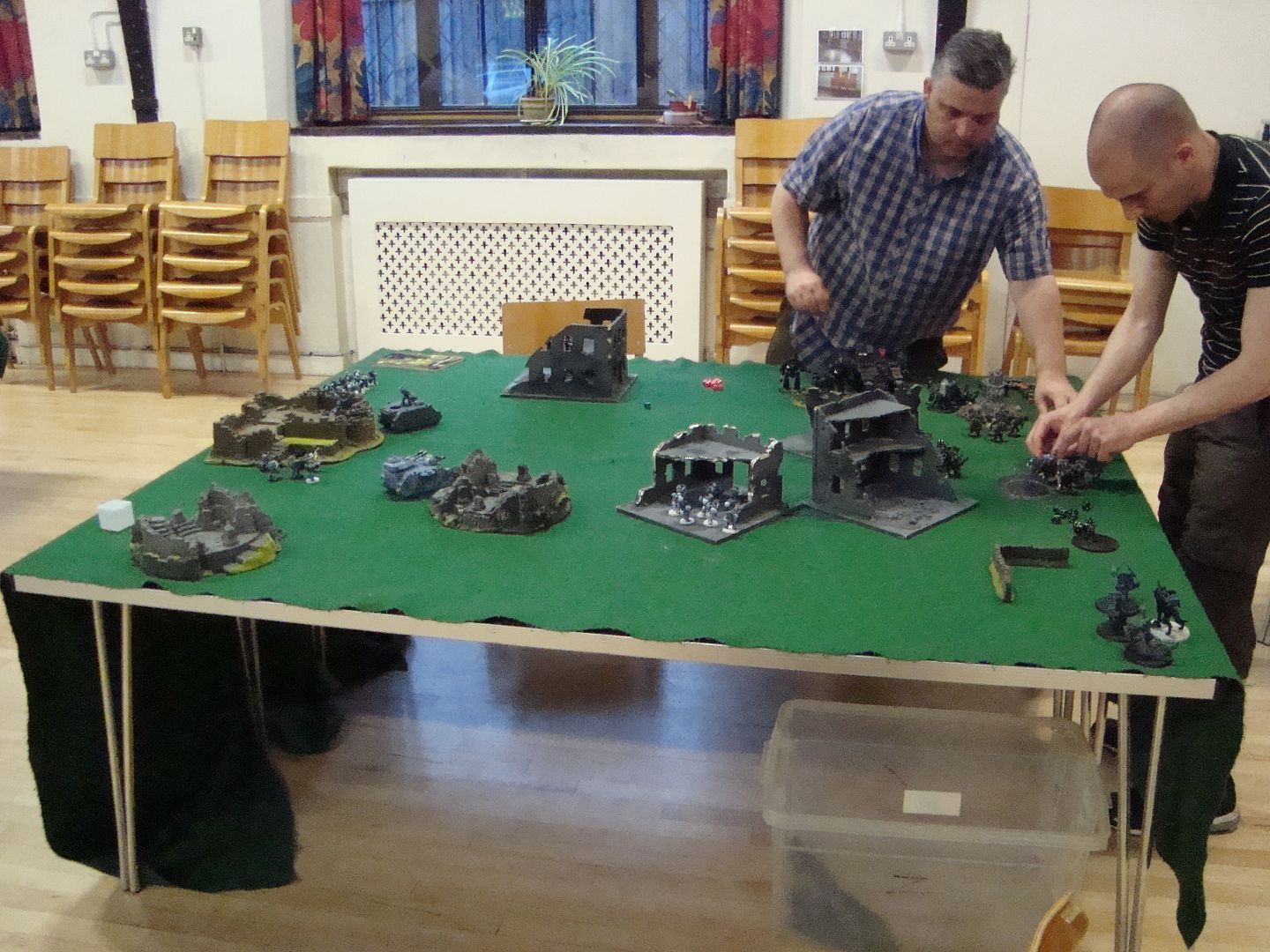 WHFB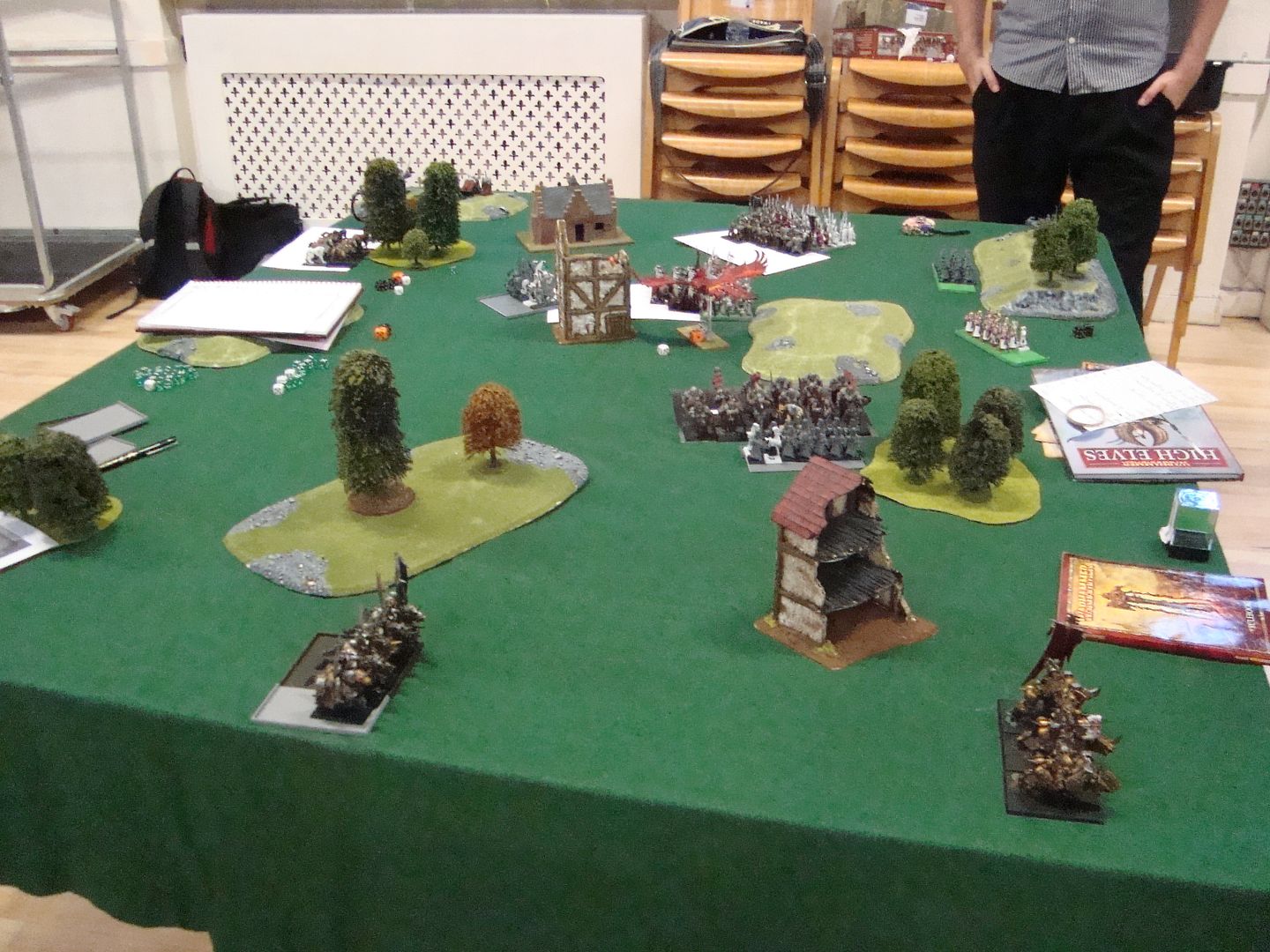 15mm Napoleonic "GDB" game